Hotel Centrale
Alleghe - Dolomiti
Winter 23/24: Open from 19/12!!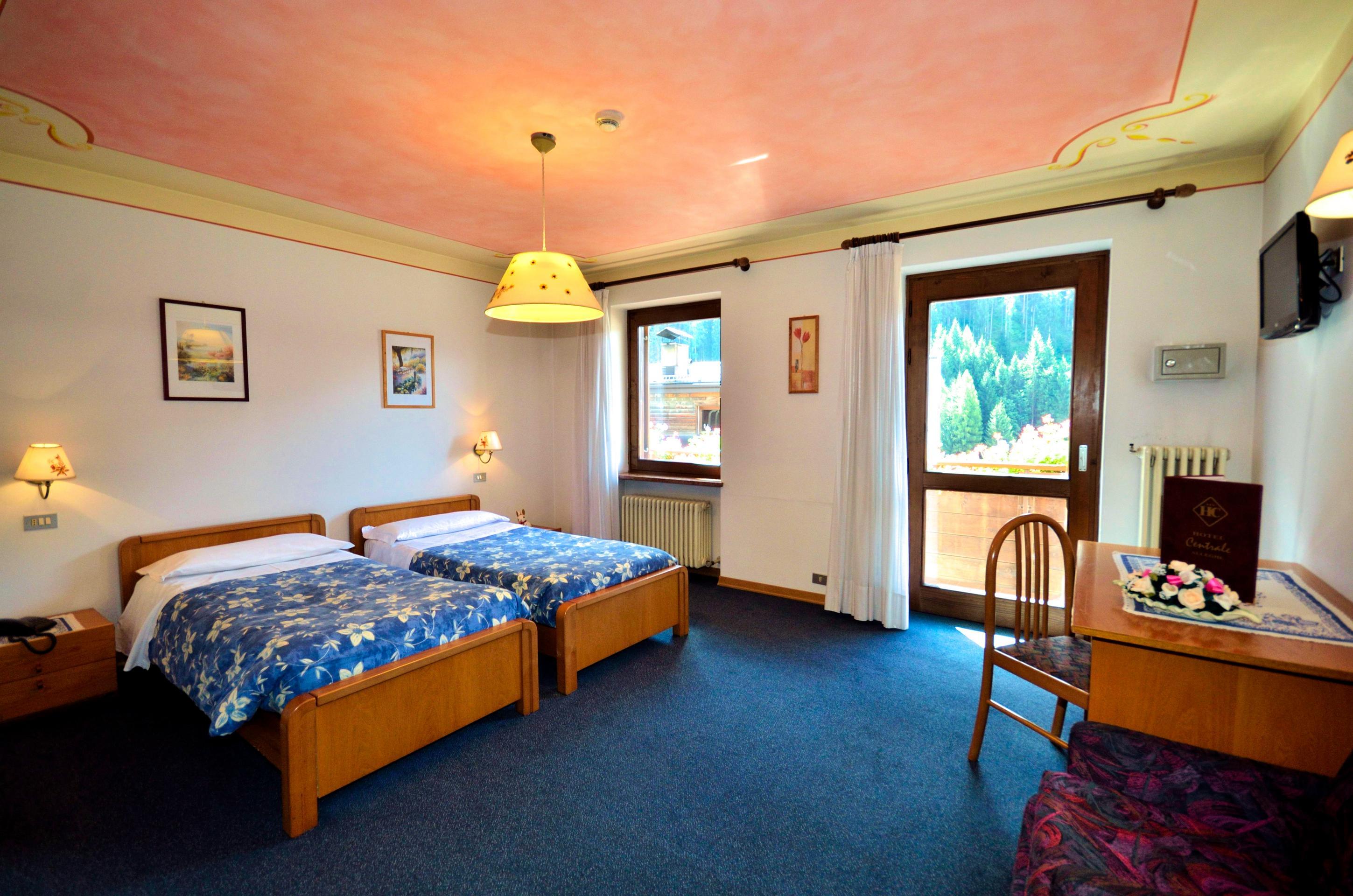 Our Rooms

Relax in charming, spacious rooms decorated to a high standard with natural wood furniture. Awake to the breathtaking sight of Mount Civetta and a panoramic view of Lake Alleghe, illuminated by the first rays of morning sunlight.
Why Our Guests Love Us

We have stayed at Hotel Centrale in quaint Alleghe for the past five years on our annual ski holiday. The hotel is warm and comfortable and the service from the hotel owners impeccable. We simply love staying here - it feels like a home away from home. The food is plentiful and great quality and its location to the gondola for skiing is fabulous. It is super affordable and comfortable.

We had a fantastic stay in Hotel Centrale in February 2013. The rooms are clean, comfortable and well sized, which is perfect for a ski holiday. The hotel is in a great location, just a short walk down the hill to the ski lifts, and a supermarket and brilliant Enoteca across the road. The room rate includes breakfast and dinner (3 courses) so in my opinion is absolutely great value. What made this a great stay however for me was the hospitality of the owners who made us feel very welcome and who were extremely helpful. Thank you Loris and Teresina!!

Great hotel, very friendly family run staff. There is parking space behind, a sauna, jacuzzi and a good restaurant. Recommended.
Our Location

So many things to do in Alleghe! Hotel Centrale uniquely overlooks the exquisite Alleghe Square. You will be just 100 metres from the Civetta ski resort and the stunning Lake Alleghe.
Elenco aiuti di stato ricevuti
Informativa tassa soggiorno